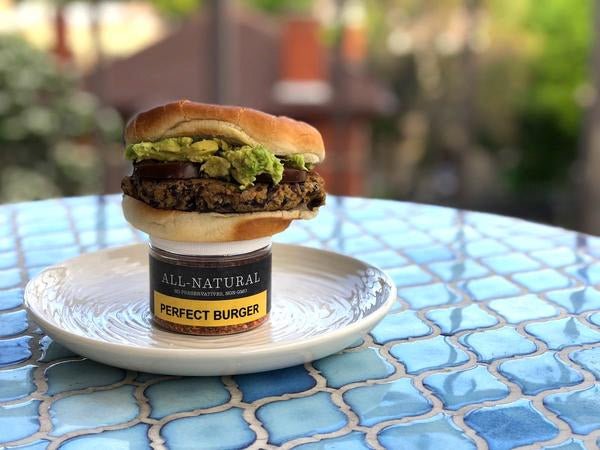 You asked, we answered. We're back with more recipes to get you inspired in the kitchen this summer.

To kick things off, we're making a little something with June's featured spice blend — Perfect Burger! If you missed the memo to grab it before the beginning of the month, click here to catch up.

We share tips for cooking a more traditional burger later this month, but we thought it'd be fun to kick things off with a vegetarian-friendly black bean burger. Or, in this case, the perfect black bean burger.

There are only FIVE ingredients in this pattied piece of perfection because the Perfect Burger blend can carry most of the flavor weight. You can even premake these on Sundays for the ultimate summer meal prep recipe.