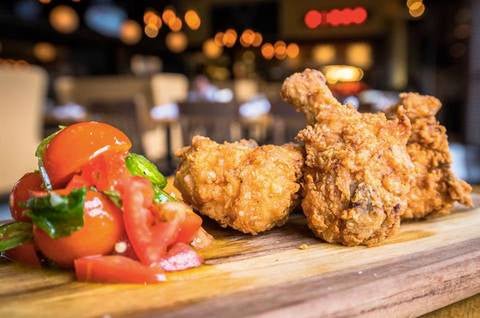 While we love selling spices online to home chefs, we will never forget where we started — in person, with restaurants. What began as a few wholesale spice orders to restaurants in the Rocky Mountains has grown to more than 400 restaurant partners across the country. We're inspired by these chefs every day, so we figured it's only fair to share them with you so you can be inspired in your own kitchen too.
Crystal Ramiro, Chef — Punch Bowl Social, Chicago
With a mission for "going out right," Punch Bowl Social has expanded its "eat-ertainment" restaurant empire to Denver, Austin, Portland, Detroit, Cleveland, Indianapolis, Chicago and more. We're proud to supply spices to all of the Punch Bowl Social locations, but today we're talking with our friend Crystal Ramiro, who now serves as chef at the Chicago location.
Why do you choose to work with The Spice Guy?
Wow! this is an easy answer, The level of spice quality that you get from The Spice Guy is fantastic. Not only do you get spices that are true to their flavor and freshness that is hard to come by, but you also get the personal treatment from Zach. We've used The Spice Guy at all of our stores for a while now. He has a Punch Bowl inventory that made it easy for us when we placed our first order for our Chicago location.
What TSG products do you incorporate into your dishes? Do you have a favorite?
What? Do I have to pick just one? We use a lot of them, but I love our chicken dredge. A lot of people don't think of a gluten-free fried chicken as a good tasting dish, but our gluten-free blend that we get from Zach is phenomenal and it makes our OMFG Fried Chicken taste like no other.
What do you wish more people knew about using herbs and spices?
Gosh! I wish people were more daring and less afraid of using a variety of spices in their every day cooking. There are so many spices to try and so many flavors to play with.
What are you most excited about right now?
All of the stores are opening! Being able to work for a company that combines food nirvana, entertainment and a great craft beverage program is truly an honor. I love that we stay true to our food, that we cook things we enjoy and that we are a unique brand full of unique people. We are a place where Punchbowlians and guests can come in have fun and be themselves.