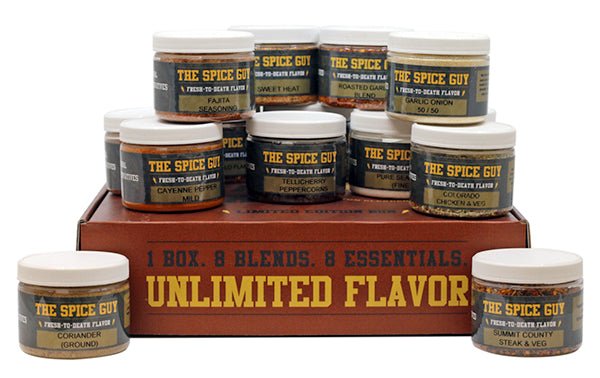 Hello December – it's nice to see you. But real quick: where did the year go? We've been busy in 2018…between moving our operation to a brand new, state-of-the-art facility, launching all new retail products and being featured in tons of top Denver publications, this year has flown by. We were lucky enough to be named BEST DENVER GIFTS this year by both @5280Magazine and @303magazine. To be honest, we couldn't agree more, we've been striving to offer nothing but the best since day 1. See some of our favorite features from the year below:
Denver Life – All Rise For The Food Innovators
Zach scored a nod in Denver Life's article on innovators in the Denver food scene. Being among brands like Izzio and Noosa has us humbled beyond belief. Thanks to the folks over there.
This was a very cool feature from our friends at 5280 about our Buffalo Bill's Black Gold product. If you haven't spiced with activated charcoal, what are you waiting for? Get over to our e-commerce store and order some in time for that Pork Tenderloin you'll have on Christmas Day. That one is also included in our Rack-In-A-Box. (while supplies last)
A word from Zach on this front: "EY Entrepreneur Of The Year? I guess I could sum things up by saying I normally wouldn't be allowed in a lot of the country clubs and events if it weren't for the nomination. Humbled doesn't begin to describe the way I felt among the other nominees. Turns out working hard pays off!" – See the full article here.
We love the folks over at 303 so it was a dope surprise to have our spices included in their 303 Holiday Gift Guide. We spy some real bangers in their photo above. Check out all of our amazing spice blends at thespiceguyco.com.